BM # 44 International ABC Cooking
Cooking with Alphabets : V
Meal Type : Lunch / Dinner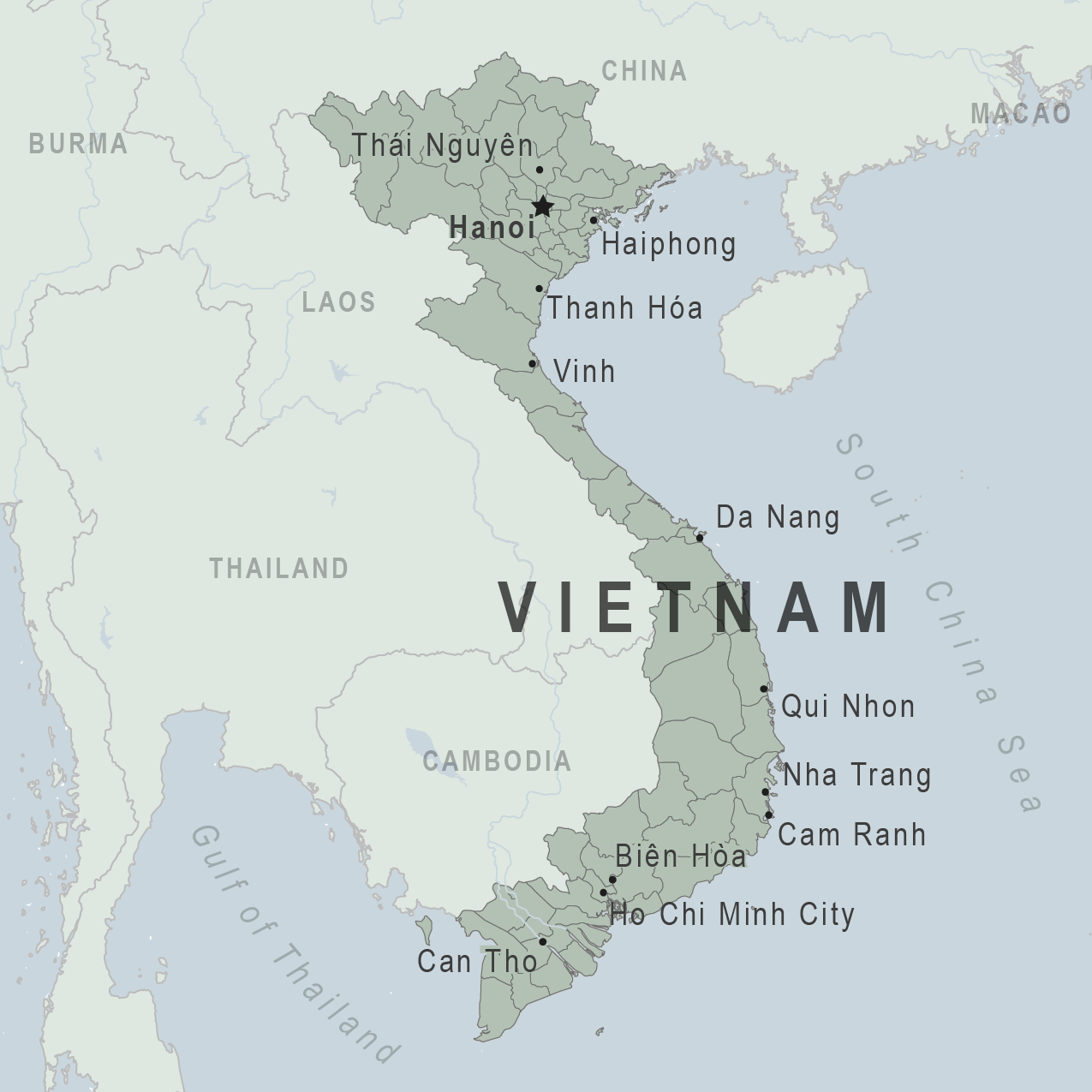 Vietnam
Country
Vietnam, officially the Socialist Republic of Vietnam, is the easternmost country on the Indochina Peninsula in Southeast Asia.
We are nearly at the end of this Around the World in 30 Days marathon and this is my last post in the Curry Rice series.I had picked six countries , where I cooked Rice Curry and accompaniments. i tried to make complete meals for these countries.I have set my own combinations and we quite enjoyed these. 
Vietnamese cuisine traditionally features a combination of five fundamental taste "elements" (Vietnamese: ngũ vị): spicy (metal), sour (wood), bitter (fire), salty (water) and sweet (earth). Common ingredients include fish sauce, shrimp paste, soy sauce, rice, fresh herbs, fruits and vegetables. Vietnamese recipes use lemongrass, ginger, mint, Vietnamese mint, long coriander, Saigon cinnamon, bird's eye chili, lime and basil leaves. Traditional Vietnamese cooking is known for its fresh ingredients, minimal use of oil, and reliance on herbs and vegetables, and is considered one of the healthiest cuisines worldwide.
In northern Vietnam, local foods are often less spicy than southern dishes, as the colder northern climate limits the production and availability of spices. Black pepper is used in place of chilis to produce spicy flavors. The use of meats such as pork, beef, and chicken were relatively limited in the past, and as a result freshwater fish, crustaceans – particularly crabs – and mollusks became widely used. Fish sauce, soy sauce, prawn sauce, and limes are among the main flavoring ingredients. 

Vietnamese Curry  (Cà Ri Chay)
1 packet firm tofu, cut into ½-inch cubes
2 large shallots, chopped (1½ cups)
1 stalk lemongrass, inner core chopped (1½ Tbs.)
1 tbsp serrano chile, chopped)
2 tsp. chopped fresh ginger
2 cloves garlic, peeled
1 tbsp. vegetable oil
2 ½ tsp. curry powder
½ tsp. ground turmeric
2 small carrots, peeled and sliced diagonally into ¼-inch slices 
2 tetra packs t coconut milk
2 cups broccoli florets
1 tomato, cut into thin wedges 
Heat large non stick skillet over medium heat.
Add tofu, and cook until golden on all sides.
Pulse shallots, lemongrass, chile, ginger, and garlic until smooth paste forms..
Heat oil in pot over medium heat.
Add shallot paste, and cook 5 minutes, or until starting to brown.
Stir in curry powder, turmeric, carrots, coconut milk, and 11/2 cups water.
Reduce heat to medium-low, and simmer 10 minutes. Add broccoli, tomato, and tofu; cook 5 minutes, or until broccoli is tender.
Recipe Source..Here
Rice Noodles
The rice noodles come in a pack with instructions behind. These have to be simply boiled in hot water, you could add salt and seasoning.
Rice
I served plain boiled rice seasoned with a little salt.